We make quality-driven, ethical and mindful pet products, that promote wellness and activity.
Learn More
Our Products
Dig through our human-grade wellness and activity-based treat products to keep your pup happy and healthy.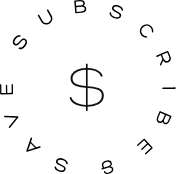 Ethos
From one dog lover to another
Fetching Fields began when our founder noticed a clear lack in healthful and socially responsible canine products.
Read More
Ingredients That Matter
Organic, Plant-Based Superfoods
Our loyal companions deserve the best. That's why we've created treats with natural, certified-organic ingredients that are mindfully made in the U.S.A.
Learn more
"Love that these are made with real and organic ingredients, and my pup loves them!"
- Taylor ★★★★★
"...It feels good to give our pup something that we know makes him feel good."
- Olivia ★★★★★
"They smelled amazing so I almost had to try for myself."
- Elaine ★★★★★
As seen in
What people & pups are saying
In the press and on the shelves...
people and pups are loving Fetching Fields